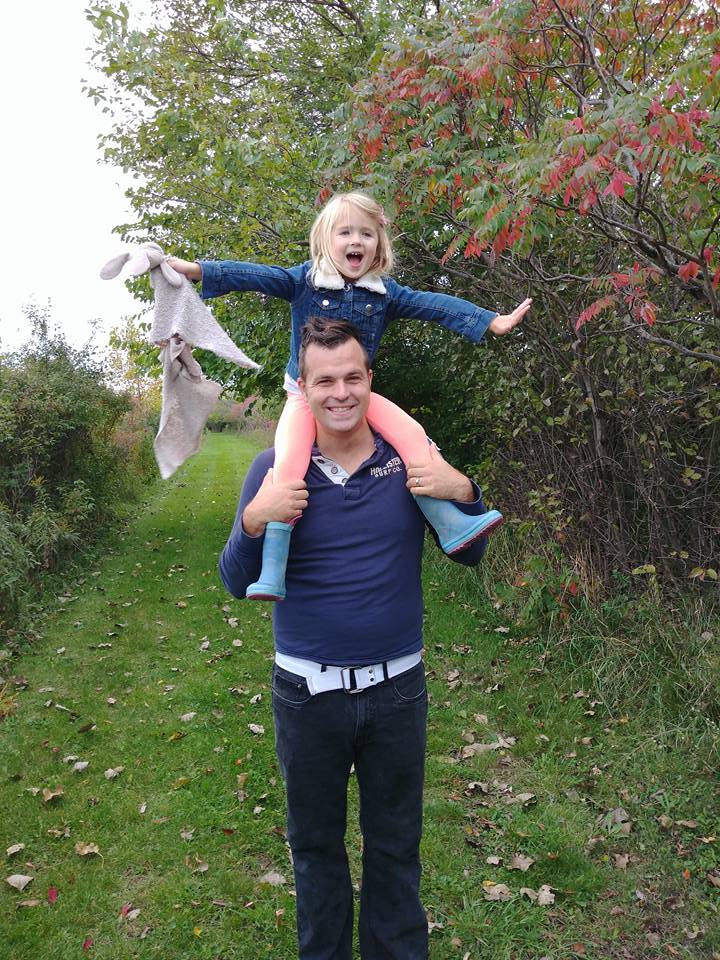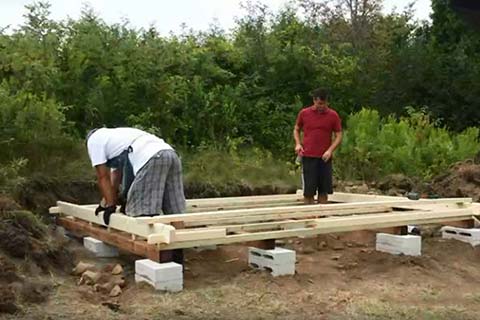 We purchased our first Bunkie in 2015. We wanted a space for our parents to stay overnight when they came to visit their grandchildren. My Mom encouraged us to find something to build on our property. I searched and searched for a solution. I wanted to find something that was relatively easy to build and a reasonable price. I discovered Bunkie Kits.
We purchased one and I built it in a weekend with the help of my Dad. I love it so much that I now own four. I started renting the bunkies on Airbnb as a getaway from the city. They are now booked almost every night, year-round. 
We know what features are important in a Bunkie and we offer Cabin Bunkie Kits for the most reasonable price. We offer the 2017 Bunkie Model and the 2018 Bunkie Model. Also our soon to be released 2019 model! We have advice to help you build your bunkie. We want you to enjoy extra space on your property just like we do.
– David & Karrie Fraser, Bunkie Life, Erin, ON
We are here to help you with any questions you may have. Our goal is to make sure you enjoy the process of  buying and building your bunkie from Bunkie Life.
60-Day Money
Back Guarantee
If you change your mind or are not fully satisfied with your Cabin Bunkie Kit purchase within 60 days, we will refund your money, no questions asked.
We stand by our bunkies for 5 years after purchase, and we will pay to replace or repair any issues you may have with the original materials.
"We bought a piece of land in the Kawartha Highlands and had originally planned to build a cabin. Realizing how difficult and expensive that would be, we got a bunkie instead.
With the help of two friends, we built it over the Canada day long weekend. The biggest effort was getting 12 cinder blocks level. After that, it was plain sailing.
We've since built an outhouse, installed a sink and shelves. Now we have the bunkie I really don't feel any need for a larger cabin.
We love it. We put it under the trees to keep it cool from the sun. It's the best thing I ever did.
We're planning to buy one more and rent it out on Airbnb so other people can enjoy the beauty of this area too. Watch this page for an update."
Chris and Laura, Kawartha Highlands, Ontario
"We built ours in May, and we couldn't be happier. My daughter finally has her own bedroom and writing space. We even recently added a solar panel and battery to allow for some ridgeline LED lighting for her. she sleeps upstairs and has an extra bed for friends on the main level."
Mark Jeremiah, Carleton Place, ON
"The family and I use our bunkie for our little get away back on our "island". It is surrounded by marsh land and lots of deer. We have been sleeping there almost every night since I finished it. I have also used it for extra sleeping space for the boys weekend and when the in laws were up. We absolutely love it!"