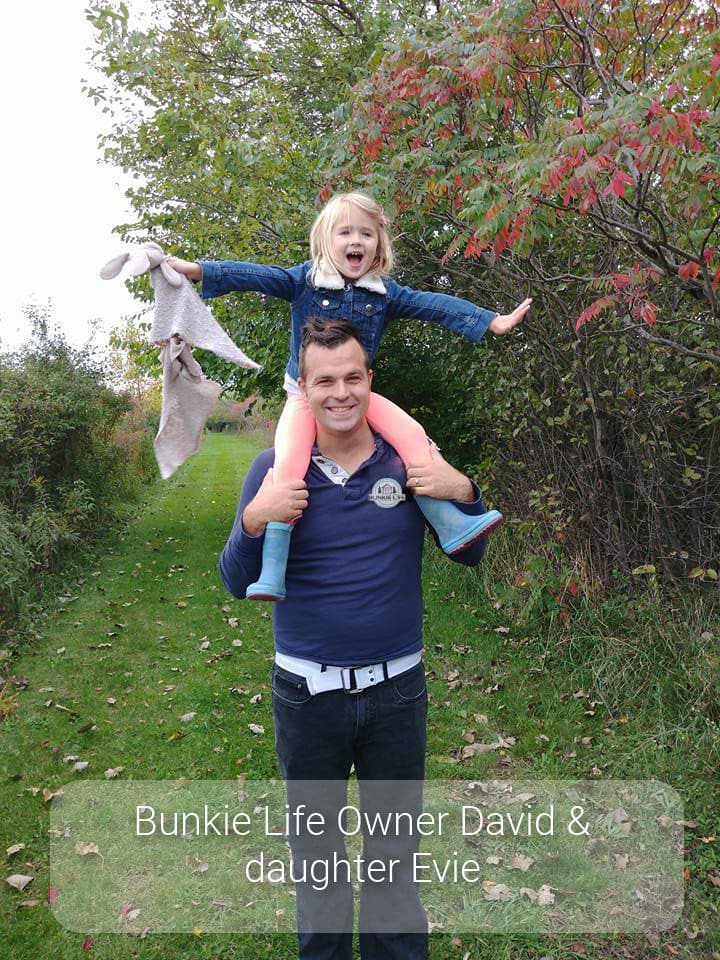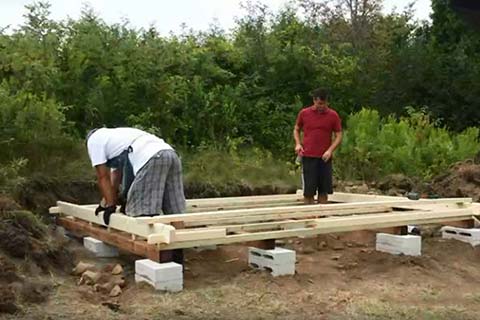 We purchased our first bunkie in 2015 so we could have space for our parents to stay overnight and visit their grandchildren.
Our house wasn't large enough for everyone, and my mom was tired of sleeping on the couch, so my Mom encouraged us to build something on our property.
I searched on the internet for a solution. I wanted to find something that was relatively easy to build and a reasonable price. Plus I didn't want the hassle of getting a building permit.
Then I discovered a solution, bunkies you can build from a kit.
We ordered a bunkie kit and my Dad and I built our bunkie in one weekend. I love it so much that I now own four. I starting renting out the bunkies on Airbnb as a getaway from the city. They were booked almost every night, year-round (currently on pause due to COVID-19).
We know what features are important in a bunkie and we offer cabin bunkie kits for the most reasonable price. View all our bunkie models and custom bunkies.
We love to give helpful advice on how to build your bunkie. We want you to enjoy having the extra space on your property for meaningful connection and quality time, just like us.
– David & Karrie Fraser, Bunkie Life, Erin, ON
Email david@bunkielife.com
1-866-4BUNKIE
We are here to help you with any questions you may have. Our goal is to make sure you enjoy the process of  buying and building your bunkie from Bunkie Life.
60-Day Money Back Guarantee
If you change your mind or are not fully satisfied with your cabin bunkie kit purchase within 60 days, we will refund your money, no questions asked.
Your purchase is fully covered by our 5 year repair or replace warranty. This means we will pay to replace or repair any defects in materials or workmanship you may have with your bunkie.
Bunkies give you the extra space you need on your property to do whatever you want, without the hassle of getting a building permit.
Curious to see our models? View all our bunkies.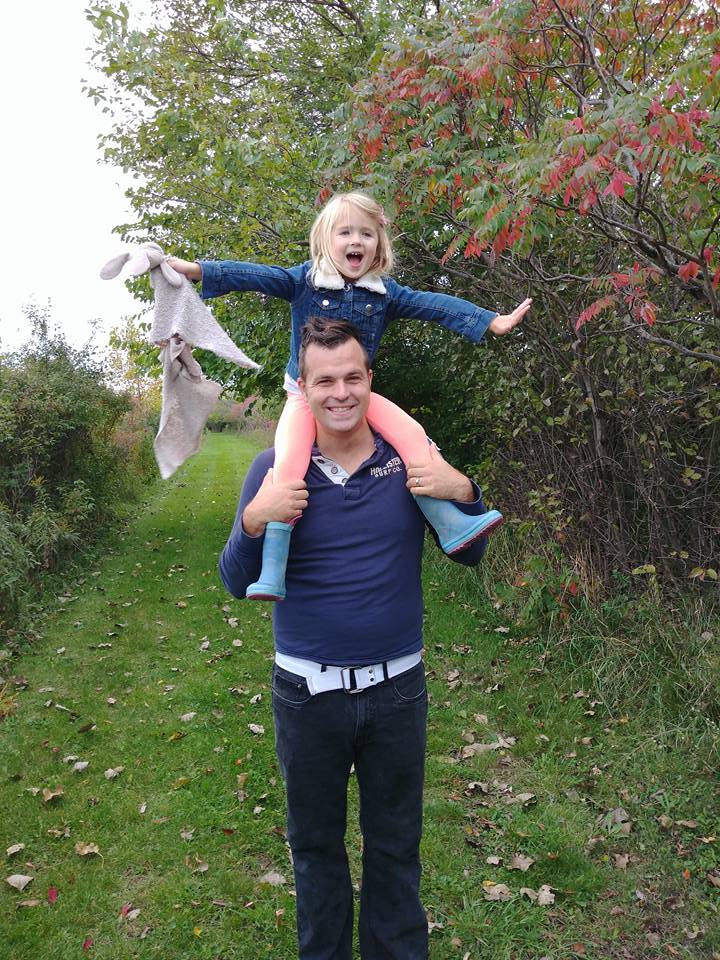 Interested in staying in touch?
Keep up on new bunkie cabins, news and promotions. 
Be the first to know by registering below.
We will not spam your email. And remember you can always unsubscribe.