Bunkie Life's Bunkie Cabin models provide the maximum space for an under 108 sq. ft. footprint. Our bunkies are made with premium grade kiln-dried Northern Spruce and you can build them in a few days.
Money Back Guarantee: For Bunkie Kits, if you change your mind or are not fully satisfied with your purchase within 60 days, we will refund your money, no questions asked. 
Warranty: Your Bunkie Kit purchase is fully covered by our 5 year repair or replace warranty. This means we will pay to replace or repair any defects in materials if you have followed the manuals provided.
We are here to help. Our goal is to make sure you enjoy the process of buying and building products from Bunkie Life. We have helpful build videos and instructions and we're just a phone call or email away if you run into anything unexpected.
Payment: We require a deposit of 50% and the remaining 50% 3 days before delivery. We accept payment by E-Transfer, Direct Deposit, Bank Transfer, Credit Card or Bitcoin.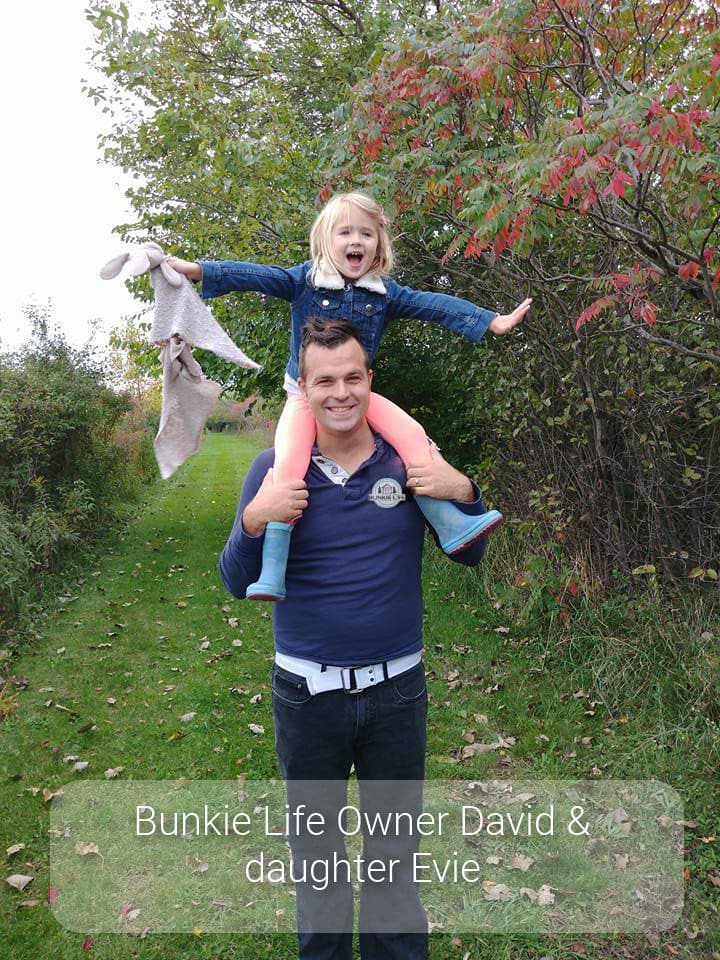 Do you have a few questions and want to talk to us first? Call us at 1-866-428-6543 or fill out this quick form.