If you're thinking of using our bunkie in the colder months we recommend adding your choice of heat source. We also recommend insulating under your roof and floor when building to keep the heat inside as much as possible. You should also caulk your bunkie. 
Depending on where you live and how cold it gets, you may also need to consider insulating the outside.  
Ideas for a Heat Source Off Grid
Wood stove 

Propane Heater
We recommend considering heat sources you have previous experience with and proper training on. It's best to check with a WETT certified professional to be certain.
Many clients have purchased a Cubic Mini Wood Stove to keep their bunkie warm on the coldest of days.
"My Cubic Mini Wood Stove is excellent, it keeps my bunkie warm on the coldest of days. It was -22C here the other day (January), and I was toasty warm with my fire going. I insulated under the roof and floor, and have a ceiling fan."
Tips from Bunkie Life Owners for Cubic Mini Wood Stoves:
Consider the larger mini wood stove to keep the fire burning longer
Mini tools are a must to care for the stove
Figure out a routine to chop wood so you can have enough on hand for a month
If you have electricity, install a fan in the roof to blow heat back down and circulate around the bunkie.
Get a good chimney brush to clean the chimney
Have other sources of heat for backup while your wood stove is warming up
Also, many clients have purchased larger wood stoves, which keeps the fire burning longer.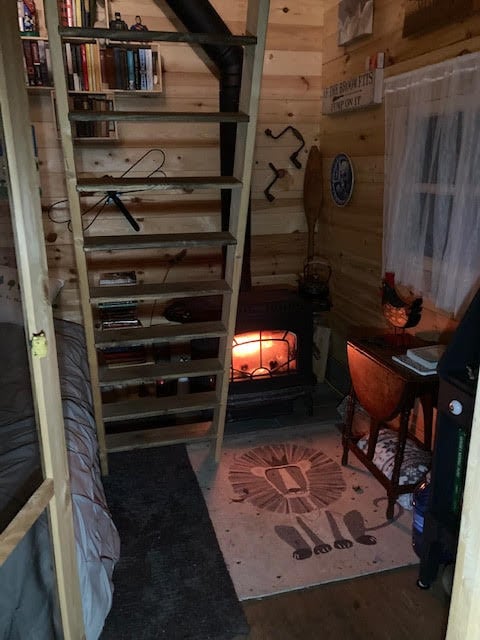 "I have a bigger wood stove, a Waterford Ashling zero clearance stove. As long as the stove is kept going, it's great. It can be -20 outside and toasty inside."
Ideas for a Heat Source with Electricity
Electric Stove

Baseboard Heaters
Infrared Heater
Oil Heater
Electric blanket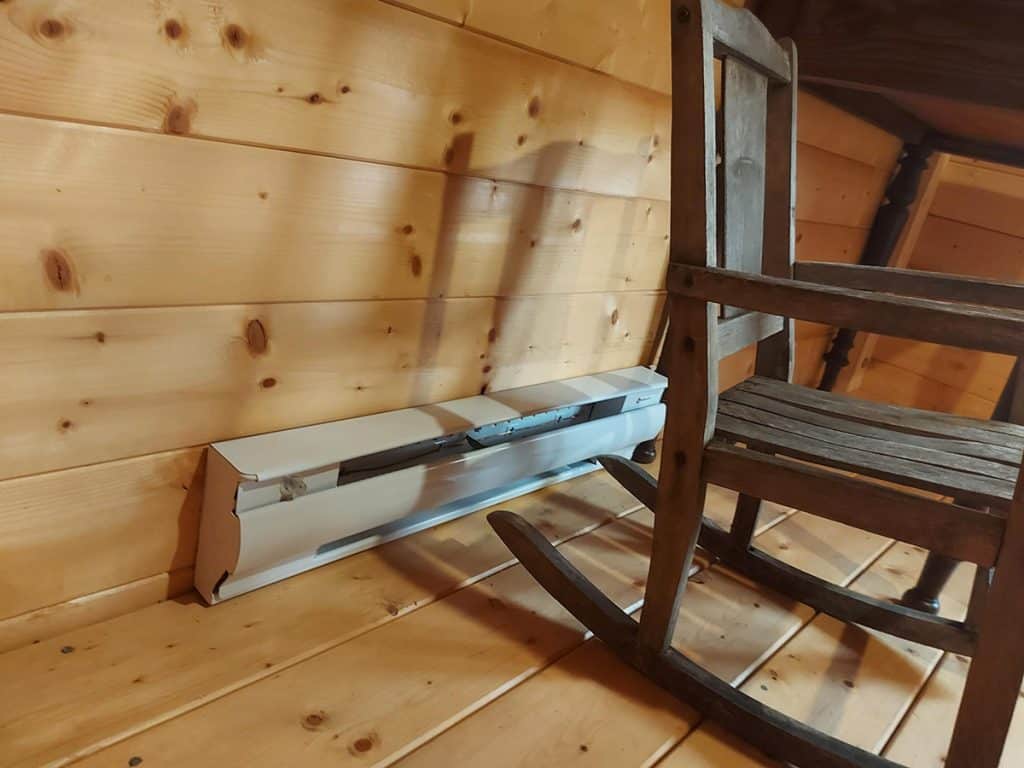 Additional Ideas to Stay Warm
Ethanol fireplace

Wear extra layers

Warm feather duvet

A layer of insulation under your bed in the loft (ex. carpet)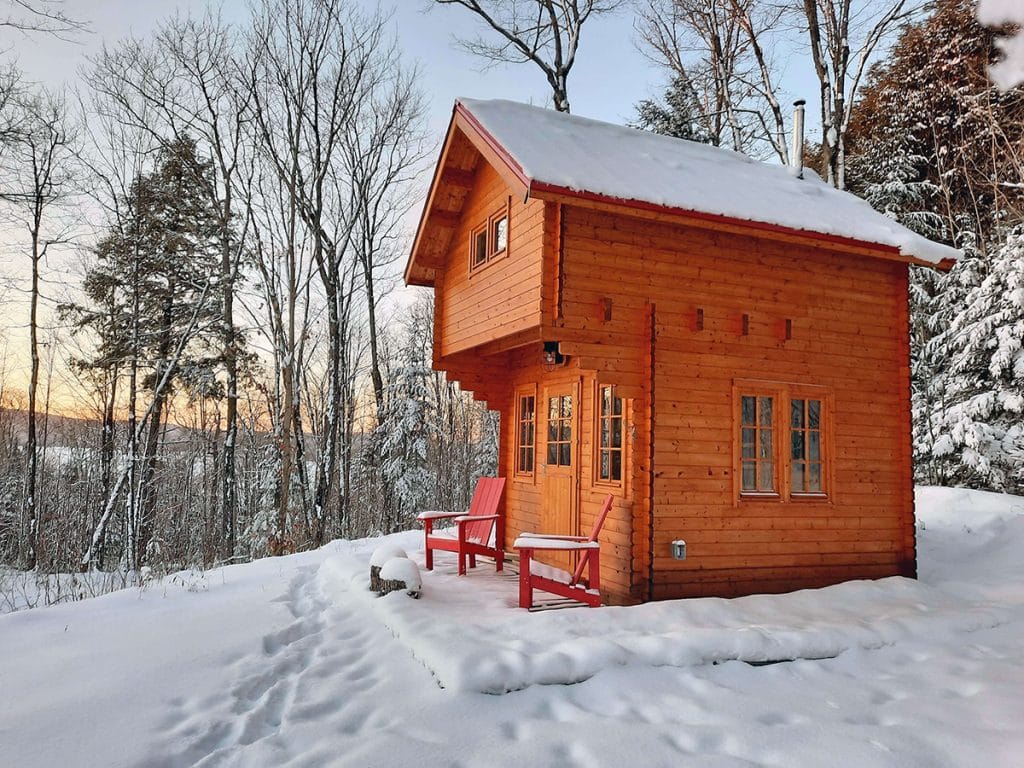 In summary we recommend to retain heat in your bunkie as best as possible you should:
1. Insulate under the floor of your bunkie
2. Insulate under the roof your bunkie
3. Caulk
4. Consider insulating the outside
5. Have a few sources of heat
Ensure you have a smoke detector, carbon monoxide detector, and fire extinguisher for safety.
Are you thinking of living in your bunkie year round?
This video features one of our clients who insulated under the floor and roof, added a mini woodstove, and is staying in his bunkie year round.
If there is a heat source you have success with or you'd love to share your story, we'd love to hear! Please email [email protected]