Sale!


Adjustable Partition Pack

Looking to add a separate space to the interior of your bunkie?  The Adjustable Partition Pack allows you to 'add a room' up to 6' x 5' x 96" H to any of our bunkie models.
You can choose your room size and height and customize it on site to meet your needs! You can have a beautiful partition that matches your bunkie's walls, easily assembled in a day or less. 
How it works:
In a wooden log cabin style structure, expansion and contraction of the walls is something that needs to be taken into consideration when interfacing with a wall. We have developed an engineer-approved system that allows you to add extra walls while allowing wood's natural expansion and contraction. 

Features:

Over 500 lbs of premium grade Northern Spruce lumber
Can be built in any Bunkie Life bunkie

All wall boards and ceiling boards are pre-cut and notched for smooth interlocking.  You can determine the length you prefer for each wall on site by making very simple, straight cuts.

Proprietary wall clip system allows for expansion and contraction of the wood

You can 'add a room' in your bunkie up to 6' x 5' x 96" H

You determine your preferred height on site by making very simple, straight cuts (max 96")

Wall guides provide a seamless-looking connection to the existing wall

Choose which wall and which size you want for a door opening

Decorative trim to frame your door opening is included; all you have to do is cut to length

All screws and nails are included

You choose your finish.

You can choose how to finish the door opening. Common choices are a bifold door, barn / sliding door, curtain, etc (not included).

Manufactured at our factory in Rockwood, ON
See the Adjustable Partition Pack inside the Hideaway Bunkie (55 sec)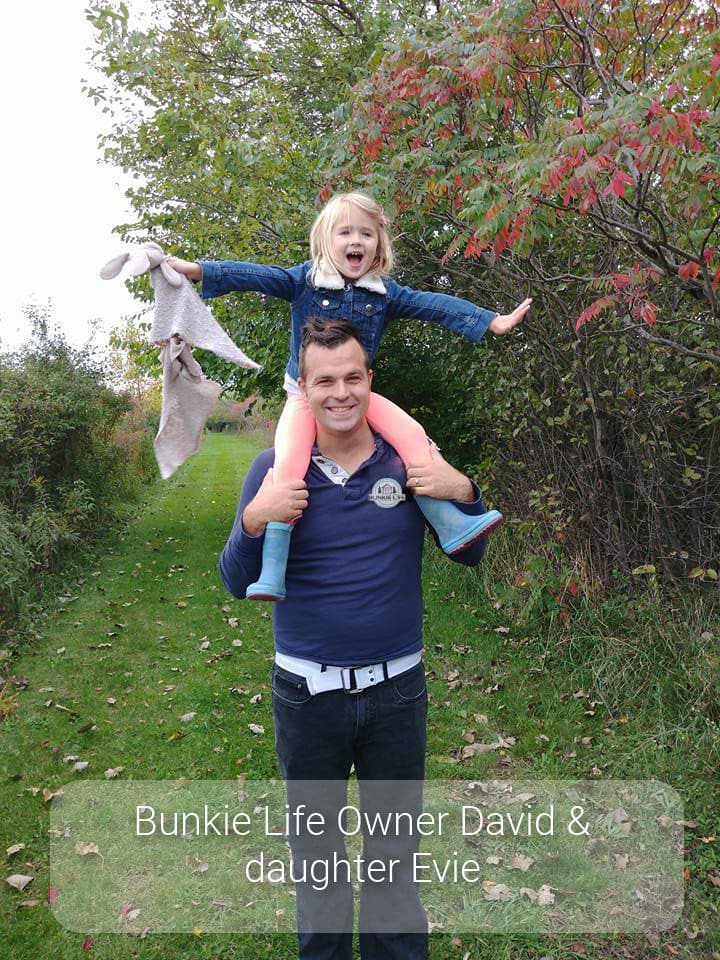 Are you thinking about building extra space on your property?

What we're famous for is helping families create extra space for more meaningful connections and quality time together.
Our small cabins called bunkies can be easily built in a weekend without a permit (in most areas) or a second mortgage. We proudly deliver across Canada and USA.
Call us at 1-866-428-6543 or fill out this quick form. We will get back to you soon.