Wood Fired Hot Tub
$6,495.00
SOLD OUT
Our Bunkie Life Wood Fired Hot Tub is completely electricity-free and heated using a wood fired stove. It's the perfect off grid hot tub to enjoy at your cottage or property.
How does it work? Water gets siphoned in, goes through the heater, heats up, and goes back into the hot tub. No pumps are needed; everything works without electricity. The wood stove and chimney are included with every kit.
It doesn't need a lot of wood to heat up; it reaches a nice temperature in a couple of hours, then you can fine-tune the airflow and wood to keep it at the temperature you want. Airflow dampers regulate how much heat you want to keep pumping through once it's up to temperature.
Wood Fired Hot Tubs are economical because there is no ongoing electricity expense to operating and enjoying your hot tub.
Set up is not complicated; we recommend 3-4 people to help move it to your desired location on your property. Set up of the hot tub should take less than 30 minutes.
Maintenance is easy; drain your hot tub with the drainage tube and clean the inside by wiping down the interior with soap and a soft cloth.
Wood Fired Hot Tub Details
– Accommodates up to 6 people
– Diameter: 6 ft
– Hot tub is made of PE plastic (polyethylene plastic)
– Beautiful outer timber façade, treated with wood varnish
– Tub interior and dome lid colour: granite grey
– Includes hot tub, chimney and heater 
Learn More About Bunkie Life's Wood Fired Hot Tub
Click here to watch David Fraser explain how the Wood Fired Hot Tub works
Measurements
– Hot tub diameter is 6 ft (183 cm), height from ground level is 3.9 ft (119 cm)
– Heater is a Marine Aluminium Heater with external measurements of 2.13 x 1.38 x 2 ft (65 x 42 x 62 cm); heater unit can accommodate wood logs of up to 1.5 ft in length
– Chimney height is 6.56 ft (200 cm)
– Water capacity of tub is 1450 liters
– Hot tub weight, including heater is approx. 250-300 kg (550-650 lbs)
Delivery: Delivery charges apply, please inquire for more details
Warranty: 2 year manufacturer warranty valid only when the manual and its requirements are followed.
We are here to help: We are happy to answer any questions you may have.
Payment: We require a deposit to place your order and the remaining amount prior to delivery. We accept payment by email money transfer, direct deposit, credit card (3.5% fee applies), cash, cheque or Bitcoin.
Availability: SOLD OUT
Questions? Please call us at 1-866-428-6543 or fill out this quick form
Out of stock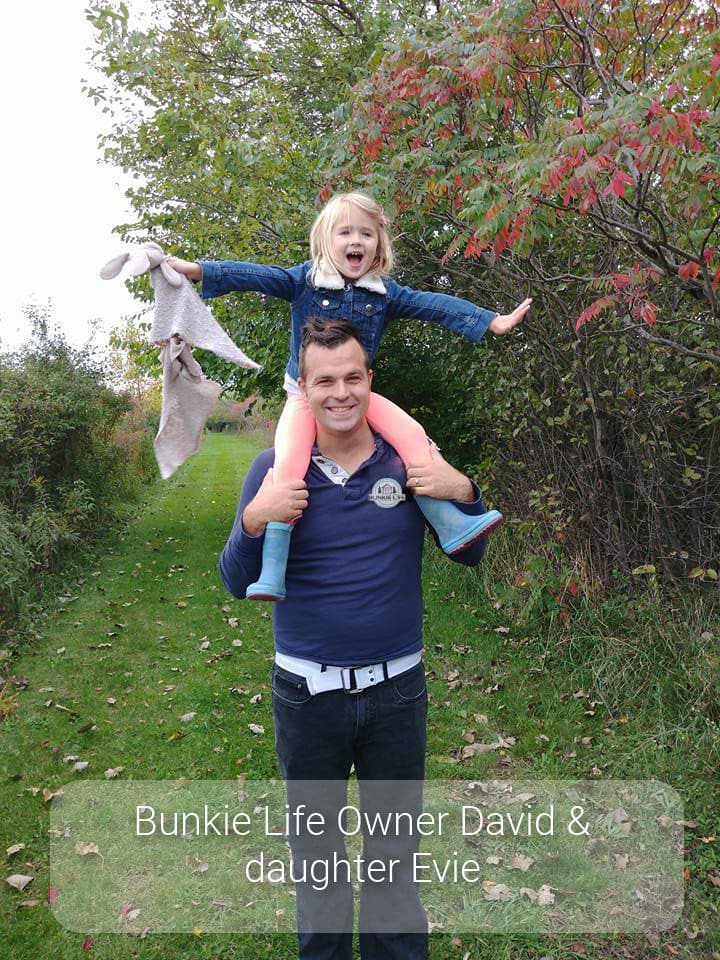 Are you thinking about building extra space on your property?

What we're famous for is helping families create extra space for more meaningful connections and quality time together.
Our small cabins called bunkies can be easily built in a weekend without a permit (in most areas) or a second mortgage. We proudly deliver across Canada and USA.
Call us at 1-866-428-6543 or fill out this quick form. We will get back to you soon.