We're famous for small cabin kits called bunkies that can be easily built in a weekend without needing specialty tools or a second mortgage.

We help families create extra space for meaningful connection.
Cottage Bunkies & Backyard Bunkies
We're famous for small cabin kits called bunkies that can be easily built in a weekend without speciality tools or a second mortgage.
Cottage Bunkies & Backyard Bunkies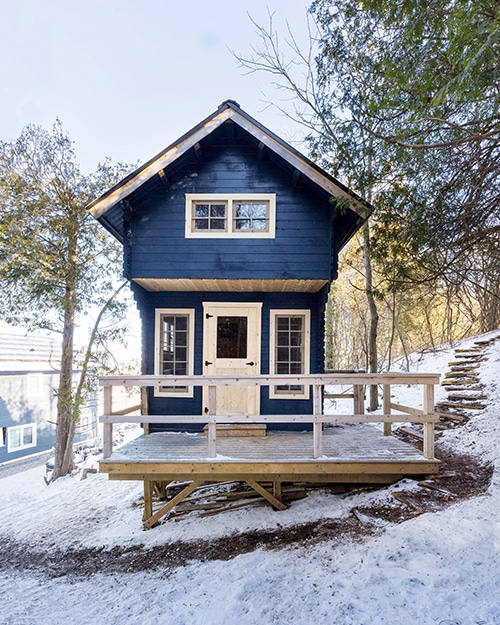 Do you need extra space? The bunkie is a perfect solution. Whether it be at your cottage or home, our bunkies can be assembled in a few days and will provide you with 99 – 199 square feet of extra living space. It's easier to assemble (than building from scratch) and it comes with all the necessary hardware needed to put it together.
Our bunkies are ideal for a cottage bunkie, backyard bunkie, home office, studio or anything you need extra space for. No building permit is required in many parts of North America (although we always recommend to check with your municipality).
We built our first bunkie in 2015. We loved it so much, we built five more. Now, we manufacture the best bunkies at our factory in Rockwood, Ontario and ship across Canada and USA. We hope you will enjoy them as much as our clients do.
Bunkie Life is the leading manufacturer of bunkies in Canada. We specialize in the production of bunkies at our factory in Rockwood, ON. We strive to fulfill our client's expectations and deliver consistent results.
Bunkie Life's must-have features:
Interlocking wooden logs made from kiln-dried premium grade Northern Spruce; an attractive high-quality softwood for durable construction
Double pane windows for energy efficiency and to let natural light and fresh air in
Bunkie Cabins: 6 models with spacious main areas
Bunkies with Lofts: 4 models with lofts, largest fits a king size bed
Tongue and groove floorboards
Roof deck boards; add your own choice of roof, shingles or metal
All the hardware comes in the kit so you don't have to run to the store
Easy to follow building instructions, videos, and written
Many bunkies are snow load rated and engineered stamped drawings are available
You can become part of a community of over 1,200+ Bunkie Life owners who share helpful tips and ideas
Bunkies are the best way to build extra space on your cottage or home property.
You can have extra space for guests, a home office, studio, or a private getaway to enjoy your favourite area of your property. You could also turn your bunkie into an Airbnb to earn extra money. 
A bunkie is a great place for extra space, a getaway for family or friends, a studio, private spot for writing or reading, and grandkids, families and friends love them!
"We built a bunkie because we needed the extra space for visiting family. We also plan to rent it out as it sits on 60 acres of wooded farmland"
"I started looking at my options for extra space. I realized that building an addition would be too expensive and time-consuming. A bunkie seemed like the perfect solution, so I ordered and built it in the fall of 2021."
The possibilities are endless, and the best part is you can build a bunkie in a few days.
Take a Tour Inside Our Bunkies
Take a walkthrough tour with David Fraser inside the bunkies.
Explore the bunkies in 3D virtual reality, as if you're really there. 
Frequently Asked Questions
Do I Need a Building Permit To Build a Bunkie On My Property?
In many parts of North America, a building permit is not required, however we always recommend to check with your municipality. 
How Do I Build A Foundation?
We explain a variety of ways you can build a foundation for your bunkie.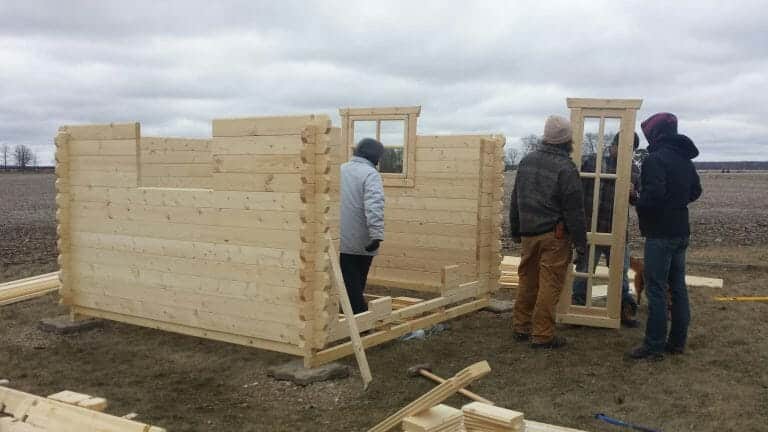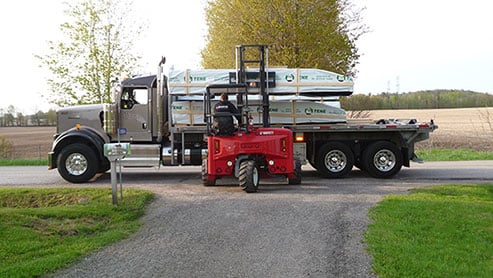 We ship bunkies in Canada from the west coast to the east coast, and across the USA. We offer 3 options: group delivery, private delivery and pickup. 

Yvette Farkas
Haliburton, Ontario
Awesome team, great product, exceptional customer service. Both times I called for clarification or advice while building, the owner himself answered and took the time to explain everything as well as follow up with email links to videos and further drawings. Super nice people who really stand behind their product and WANT to hear from you. They also follow up to make sure you are loving your bunkie after the build and ask if you have suggestions for improvement or other preferences. It's also great seeing what other customers have done and get further inspiration for your own build. Wonderful down-to-earth, community vibe! Loving my bunkies!

Luis Oliver
Ottawa, Ontario
Bunkie Life is really a great company. David and Karrie are consistently friendly, competent and helpful. They responded quickly and thoroughly whenever we had a question, and were very accommodating. No issues with delivery. The cabin itself is exactly as advertised, and we are very happy with it. Would definitely recommend them and may order again in the future!

Glenn Gillie
South Frontenac, Ontario
We purchased the 2019 loft bunkie for additional sleeping space at our cottage on the lake. David was nice enough to spend an hour with us, touring the models he had available on-site. Honestly the delivered product exceeded all my expectations. The wood was straight, clear and planed absolutely true and smooth. All the milling was perfect and the bunkie went up exactly as the instructions pointed out. Perfect joints, perfect fit, and extremely easy to assemble. I wouldn't change a thing, and would have absolute confidence in recommending this product to the Queen of England! Congratulations David on an exceptional product and company.
Join over 82,000 people in our Bunkie Life Facebook page. We feature bunkies, how-to's and keep you up to date on special offers.